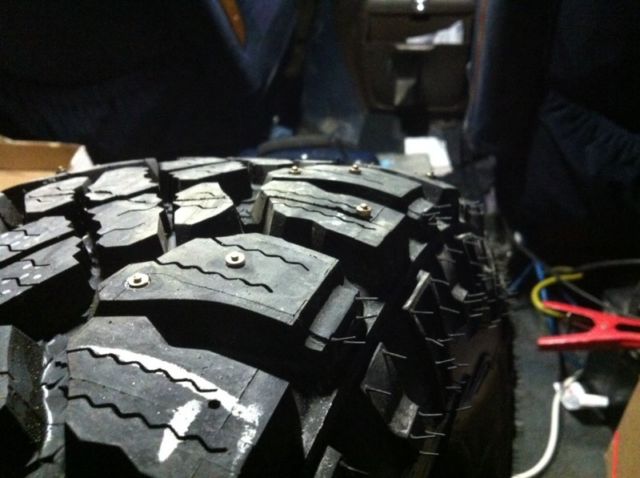 The best studded tires on the market today utilize advanced stud designs that are proprietary to their particular manufacturer, and are installed at the factory by machines to ensure perfect installation.  While there are many options for these advanced winter tires on the European market, the North American market is very limited, with only the Nokian Hakkapeliita, Gislaved Nord Frost, and Pirelli Ice Zero available; in a limited range of sizes.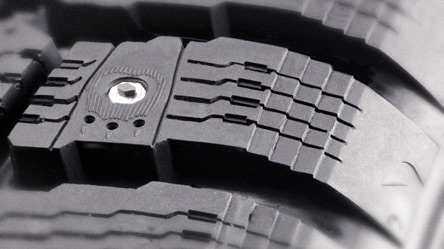 Factory Installed Nokian Hakka Stud – Perfect Every Time
For many studded tire users – especially those with trucks or large SUVs – the availability of modern studded winter tires is poor, or they are simply prohibitively expensive.  Those drivers must turn to having TSMI studs installed by hand into a studdable winter tire, using a stud gun.
TSMI studs are a simple design from the 1960s.  They are inferior in performance and durability to modern stud designs and, in steel-bodied form, also cause more damage to the roads due to their extra weight.

TSMI Studs

Examples of Modern European Stud Designs
However, aluminum-bodied TSMI studs will not cause excessive road damage, and if installed properly they can provide adequate performance and service life.  Unfortunately, this is not always the case.  In fact, it is quite common to receive poorly-studded tires from tire shops and online distributors, so be careful who you select to stud your tires.  The installers often don't have the experience or knowledge to do a proper job, or simply don't care.  Much of that apathy may be due to the job itself.  Studding tires is a tedious, monotonous job that can become physically uncomfortable by the end of even a single set of tires.  It is certainly a job that is best performed by robots and machines.
Evaluating the Studs
When you first receive your freshly studded tires, examine them very thoroughly, because this is your only chance to make corrections or refuse the product.  Do not accept an inadequate job, as you will be unhappy with your tire performance and stud life for years to follow.  Tires can not be re-studded once in use unless new holes are drilled, and custom studding requires more work and a higher level of competence than using factory-supplied stud holes, assuming there is even enough un-siped tread block area to reliably place new stud holes.
With a proper stud installation, the stud base – the metal housing surrounding the center pin – should be approximately level with the surface of the tire tread.  Up to 1/32″ of variation is allowable.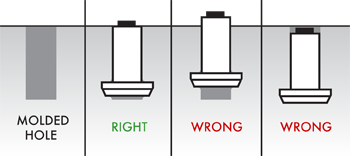 Stud Depth
If the stud is inserted too deep or the stud used is too short for the hole, it will be ineffective until enough rubber wears away to expose the carbide tip.  If stud insertion is too shallow or the stud is too long for the hole, it will protrude excessively, increasing tire noise and causing rapid wear of both stud and road until the stud fails prematurely, well before the usable winter tire life is exceeded.  Longer studs will often be used for ice racing but are inappropriate for paved roads.  The length of the carbide pin is 5.2 mm regardless of TSMI size, so excessive stud length simply exposes more of the pin, which is too delicate without the support of its metal jacket to handle the forces of high-grip surfaces.
See the following images, courtesy of Tire Rack, for examples of stud insertion depths: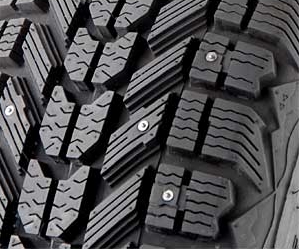 Good Installation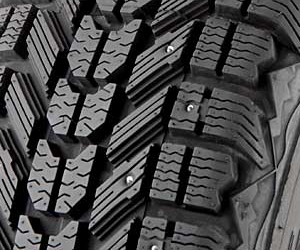 Stud Too Short or Installed too Deep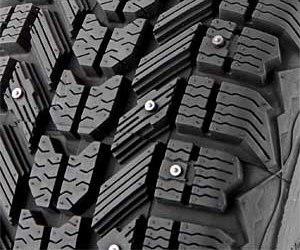 Studs Too Long or Installed too Shallow
SSTC Recommended Installers
SSTC members have received good studding jobs from the following tire shops or distributors:
Bell Tire Regina
Quality Tire Regina
PMC Tire Online
Tire Rack Online
Value Tire Regina
Value Tire Saskatoon
SSTC members have received poor studding jobs from the following tire shops or distributors:
Canadian Tire Saskatoon Preston Crossing
Discount Tire Online