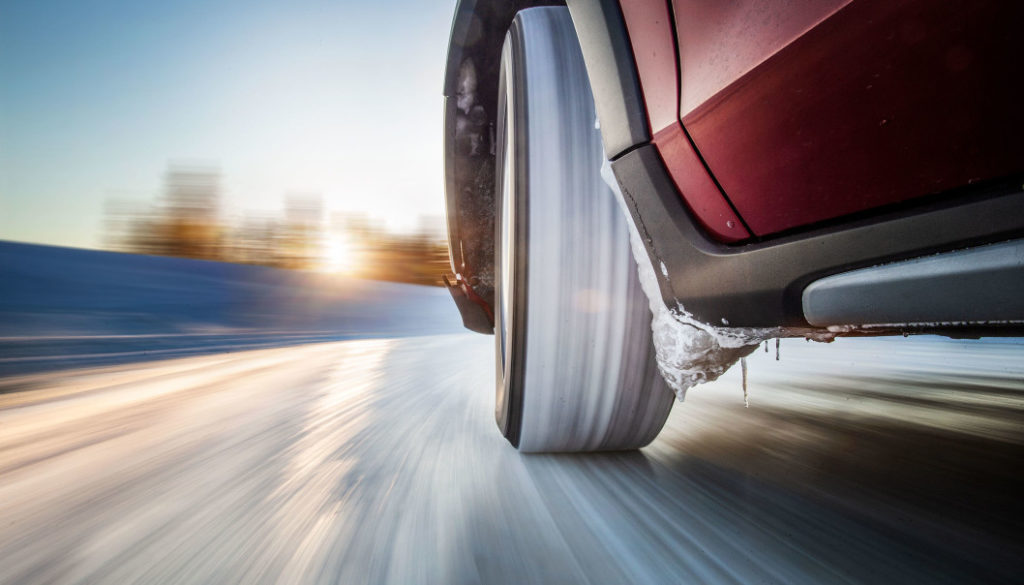 Last year, Continental revolutionized the winter tire industry with their new IceContact 3, introducing a stud – the Flexstud – with a flexible rubber base that improved performance and reduced both stud noise and road wear. With a dominant test performance, it appeared likely that the other manufacturers would have to follow suit to keep up.
But it was not to be. After complaints about the frequent loss of studs on Flexstud-equipped tires, Continental has reverted back to an aluminum stud base. Let's see how the IceContact 3 performed in the 2020 NAF winter tire test, without the advantage of the radical but, ultimately, flawed Flexstud.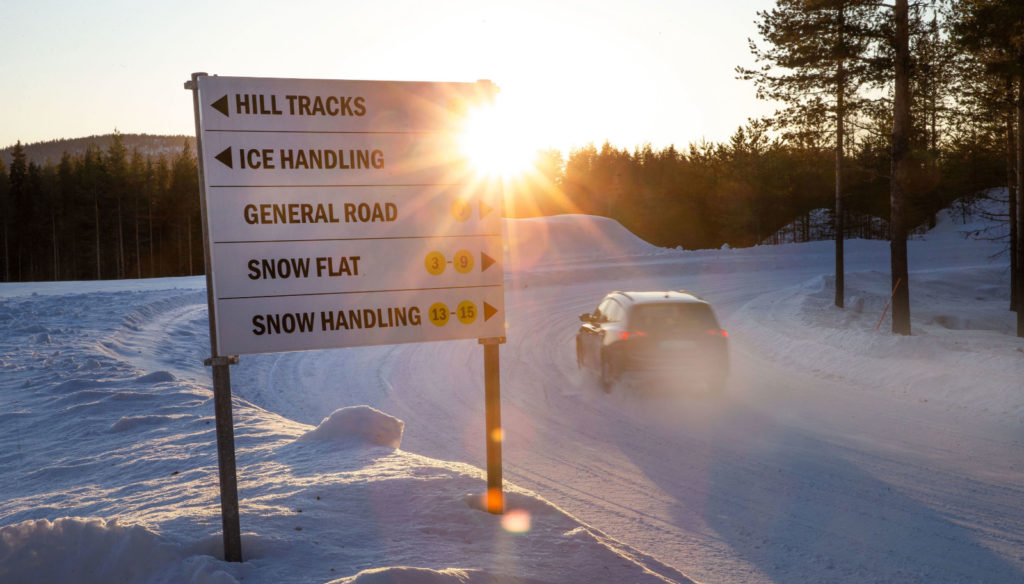 Studded Tires
1st Place: Michelin X-Ice North 4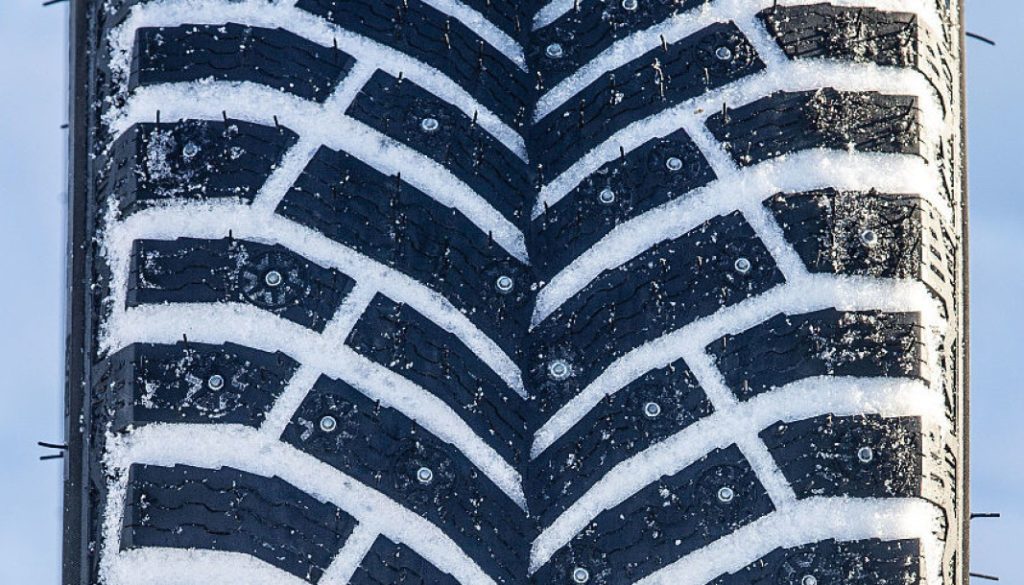 After two straight years of close second-place finishes, the X-Ice North 4 moves to the top of the podium. Perfect timing, as Michelin has made it available for Canadians this fall!
The X-Ice North 4 has a whopping 255 studs per tire in the tested size of 205/60R16 but, amazingly, is the quietest studded tire in the test despite having the most studs. The number and quality of studs contributed to its fine performance on ice where it equaled the Hakka 9 for best in test.
It also put up the best straight line (braking and acceleration) numbers in snow, and was the best tire on dry pavement as well. The only downside to this tire is its mediocre wet performance. But that's easy enough to overlook in light of its performance in winter conditions, when you need a tire to be at its best.
The X-Ice North 4 is now available in Canada from your local or online Michelin dealer.
2nd Place (tie): Nokian Hakkapelliita 9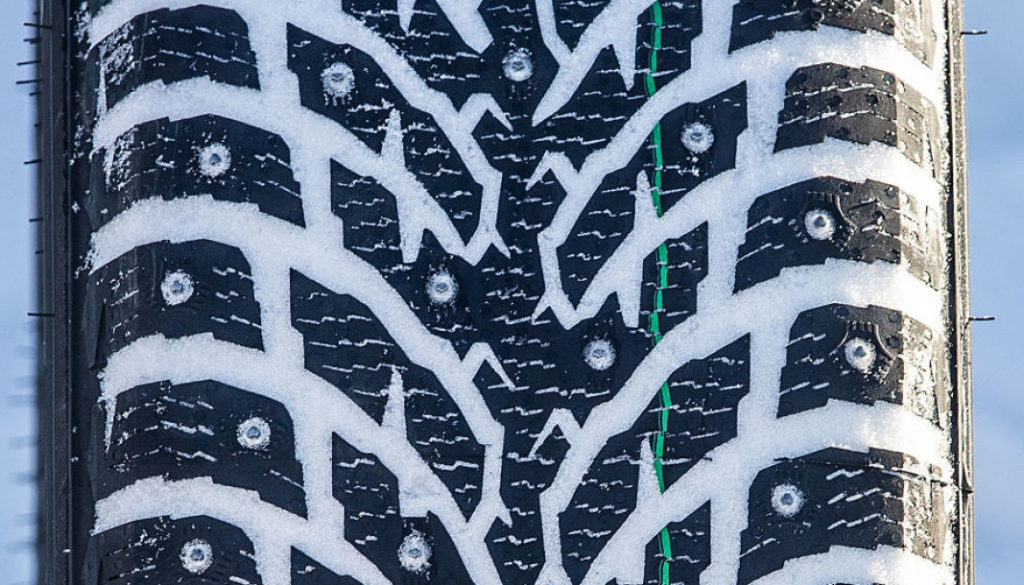 After two straight years of bronze medals, the Hakka 9 moves back up the podium to the silver position.
The Nokian Hakka series has typically been the best winter tire line available in Canada since its inception, and it has finally been displaced by the arrival of the Michelin. But that doesn't mean there's a better tire available for winter conditions. The Hakka 9 tied the X-Ice North 4 with top results in ice testing and slightly outperformed it in the snow. So if it's icy and snowing, there is no better tire. The Nokian also topped the Michelin on wet pavement.
Where the Nokian lost ground to the Michelin was in the dry performance and noise categories. It was a little worse on dry pavement and a lot louder. In fact, if the Hakka 9 had been as quiet as the X-Ice North 4, it would have tied it for first place.
In Western Canada, the Hakkapelliita 9 is available only from Kal Tire.
2nd Place (tie): Continental IceContact 3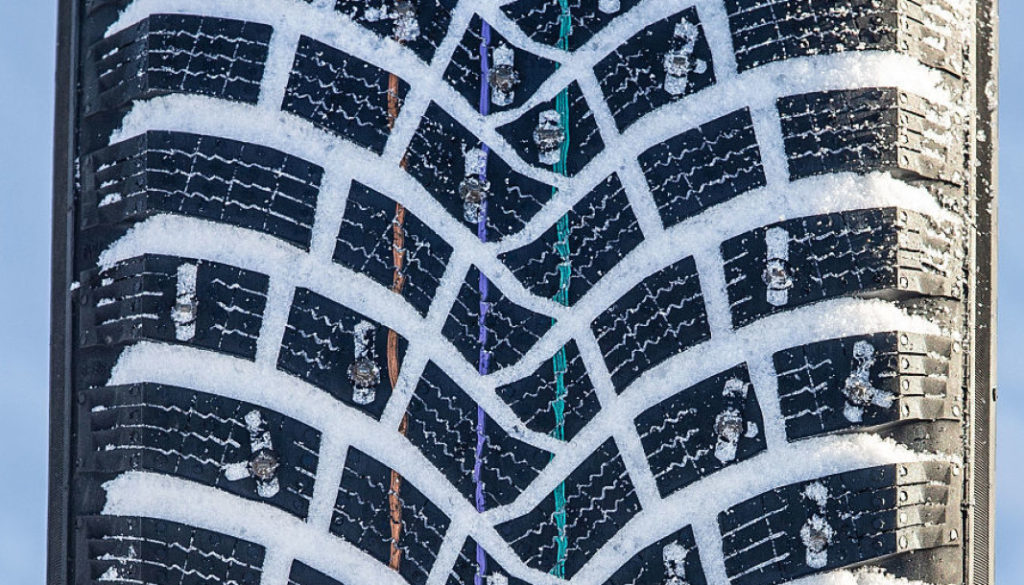 Last year, the Continental IceContact 3 with Flexstuds beat the competition in every measurable performance category. It was the best. No more; without the Flexstuds, it is merely a great tire.
The IceContact 3 couldn't quite keep up with the Hakka 9 and X-Ice North 4 on ice. It did, however, match the Michelin in the snow. It made up enough points with its excellent wet performance and low road noise – second in the test, behind the Michelin – to match the Nokian in total points and show that it is still one of the three truly premium studded winter tires.
The IceContact 3 is not available in Canada. Continental offers the IceContact XTRM here instead. It appears to use the tried and true "Tristar" studs from their Gislaved brand of tires rather than the "Dogbones" of the European Continental line. I wouldn't expect it to be quite as good in winter conditions as their premium European tire, but not far behind.
4th Place: Hankook Winter I*Pike RS2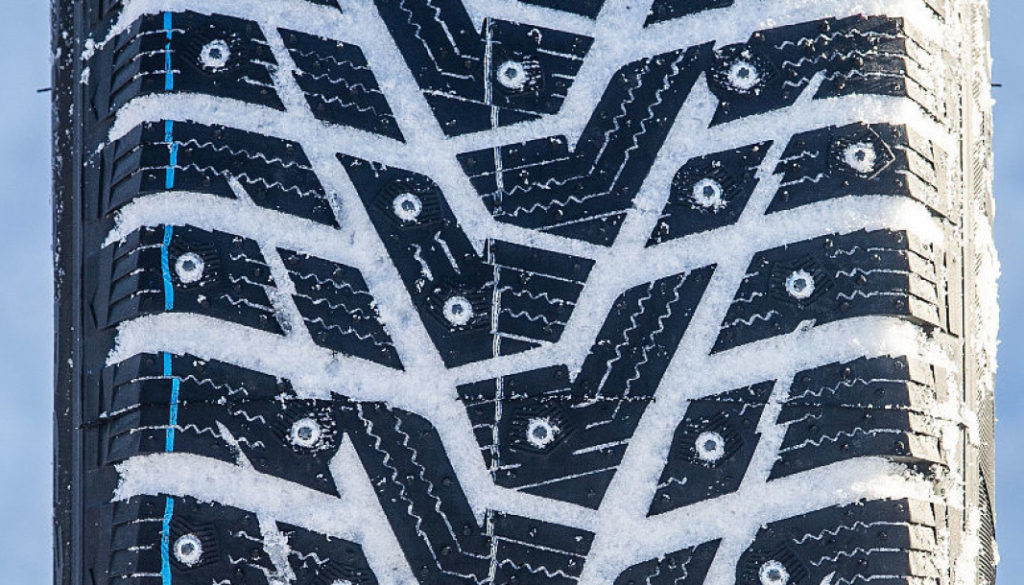 Holding steady as "the best of the rest" is the Hankook Winter I*Pike RS2.
The I*Pike is not competitive with the big dogs – the I-Ice North 4, Hakka 9, and IceContact 3 – on ice but it is still better than most winter tires, including the rest of the competitors in this test. It is competent in all other conditions and has average noise levels for a studded tire.
2021 Update: The I*Pike RS2 is now available in Canada, in factory-studded form.
5th Place: Pirelli Ice Zero 2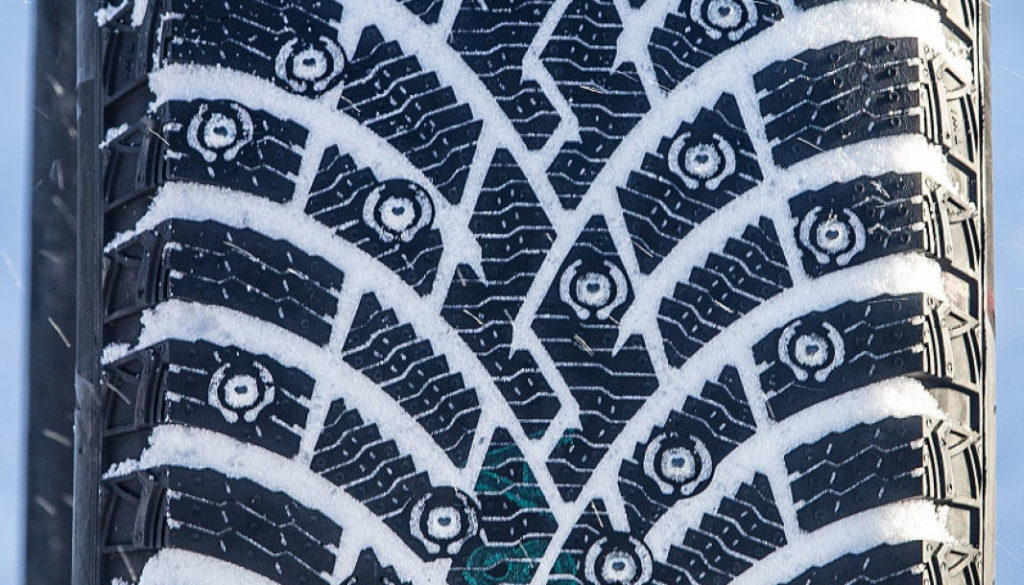 This is a new design from Pirelli, replacing the previous Ice Zero in Europe. Unfortunately, it does not appear to be much of an improvement.
While good in snow and decent on wet and dry pavement, the Ice Zero 2 was the worst name-brand studded tire on ice in this year's test. A surprising result, considering the studs appear to be the same as those found on the previous Ice Zero, which was a good ice performer, scoring two podium finishes and never finishing below fourth position in the five tests it appeared in.
The Ice Zero 2 is not available in Canada. This isn't terrible news, as it means the noisy but grippy original Ice Zero is still available from your local or online Pirelli dealer.
6th Place: Nordman 7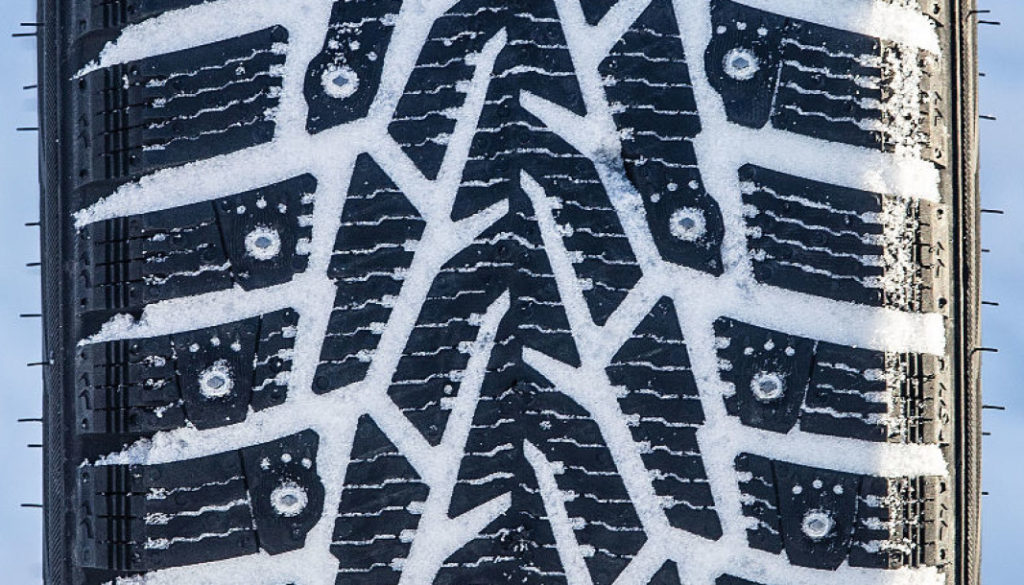 Nokian's Nordman line offers older models of Nokian Hakka tires at a reduced price. In this case, it's a rebranded Hakka 7. This is the first appearance of a Nordman studded tire in the NAF test since the Nordman 5 appeared in 2015.
Only 10 years ago, the Hakka 7 was the best winter tire you could buy. It was a great tire at the time, and the Nordman 7 is still a great winter tire. Yet here it is, in 6th place. This really puts things in perspective, especially for the Pirelli. You can't go wrong with any factory-studded winter tires from the reputable manufacturers; you'll have far more grip in the worst winter conditions than anyone who doesn't have them. But, there are still differences.
The Nordman 7 was highly competent in winter conditions, outperformed only by the podium finishers. However, it was the worst tire in more favorable conditions, with the longest braking distances in both wet and dry situations. Unfortunately, they no longer publish the full test data online, so we don't know how much difference there is between this tire and the top ones, but it's probably relatively minor, and I'd be far more concerned with the performance in winter conditions.
Therefore, the biggest disadvantage with this tire is the noise. It was among the noisiest tires in the test.
In Western Canada, the Nordman 7 is available only through Kal Tire.
7th Place: Toyo Observe Ice-Freezer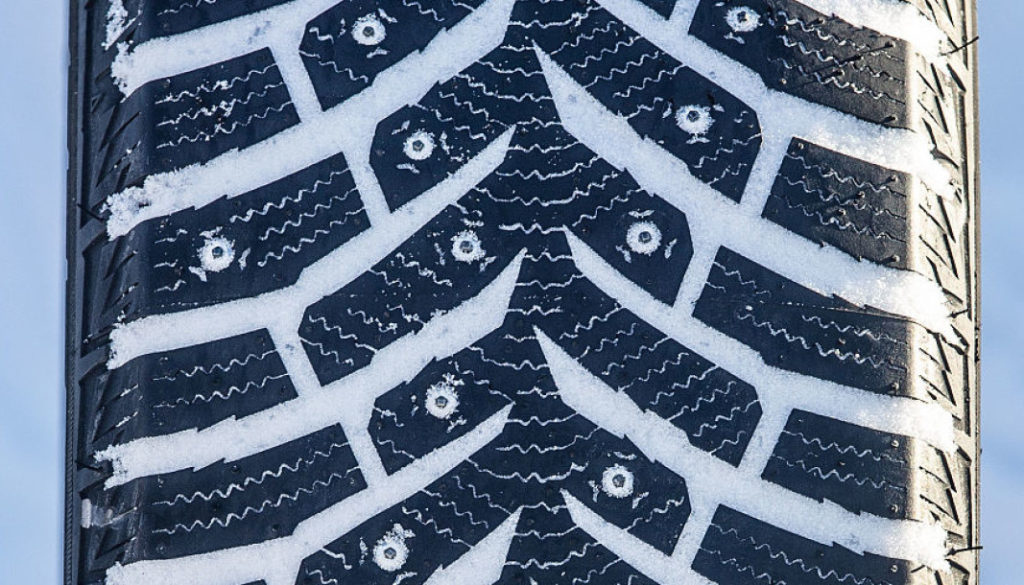 After a long absence in NAF testing, Toyo returns with a brand new model: the Observe Ice-Freezer. Toyo last appeared in a NAF test in 2016, where their Observe G3-Ice came in 9th place out of 10 tires. An unspectacular but respectable points tally and result, given the strong competition that year (no Chinese entrants).
The Observe Ice-Freezer proved to be mediocre in most performance categories, but had three areas where it stood out. The first is ice acceleration, where it was the slowest. Strangely, the second is ice braking, where it matched the Continental for third best. Well, I suppose it's a safe result, at least. Don't mount the tires backwards! The third is road noise. It was as noisy as the Nokian and Nordman tires.
The Observe Ice-Freezer is not available in Canada. The Observe G3-Ice is still available, and is worth consideration. Despite this relatively poor result for Toyo, I would choose any factory-studded Toyo over any hand-studded or studless winter tire. This is still a decent winter tire. It's no disgrace to be almost as good as a Hakka 7!
8th Place: GT Radial IcePro 3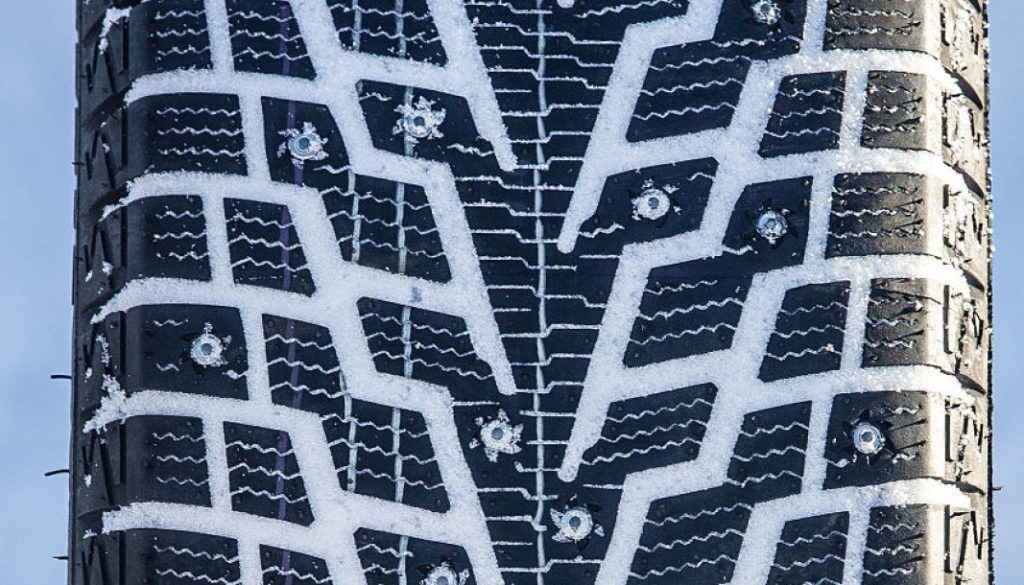 The NAF likes to throw an inexpensive Chinese tire into the mix for comparison, and this year it's the GT Radial IcePro 3. It's made in China, and produced by Singapore tire company Giti Tire.
The results are predictable. The IcePro 3 is the worst tire on ice, decent in snow, and the best on wet roads, with the shortest dry pavement braking distance to go with its fine wet performance. Basically, this is a winter tire tread design with an all-season tread compound. It's also a very noisy tire, right up there with the Nokian, Nordman, and Toyo in that category.
The testers are somewhat hard on this tire, firmly stating to avoid it. But there are reasonable arguments for someone to buy a tire like this. If it's cheap enough, and this is all your budget allows for, it will get you through the winter far better than any non-snowflake-rated all-season tire. And if you spend most of your time on wet or dry, ice and snow free roads, it may be better in those conditions than the top winter tires. With studs, I'd even expect it to outperform the best studless tires on the slipperiest, most dangerous ice. But it shouldn't be too hard to find hand-studded tires from more established non-premium tire brands – like Hercules, Nexen, Cooper, Firestone, Uniroyal, General, Falken, Gislaved, Motomaster, and Firestone – for similar prices, and I'd recommend going with those instead, if you can.
The Ice Pro 3 is available in Canada from your local or online GT Radial dealer.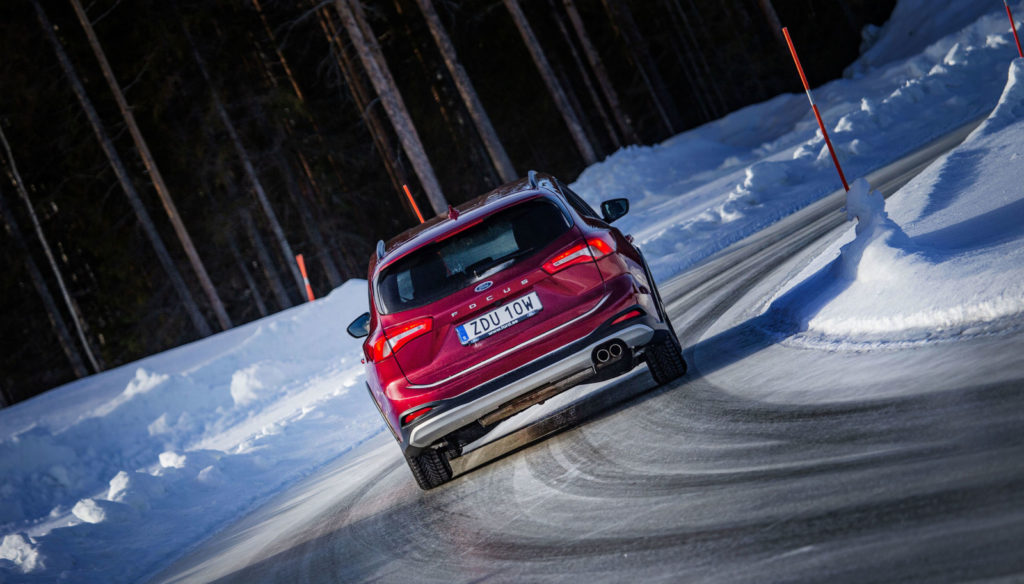 2020 Studded Tire Ranking List and Final Scoring
1) 87 points – Michelin X-Ice North 4
2) 84 points – Continental IceContact3
2) 84 points – Nokian Hakkapeliitta 9
4) 73 points – Hankook I * Pike RS2
5) 67 points – Pirelli Ice Zero 2
6) 64 points – Nordman 7
7) 60 points – Toyo Observe Ice-Freezer
8) 52 points – GT Radial IcePro 3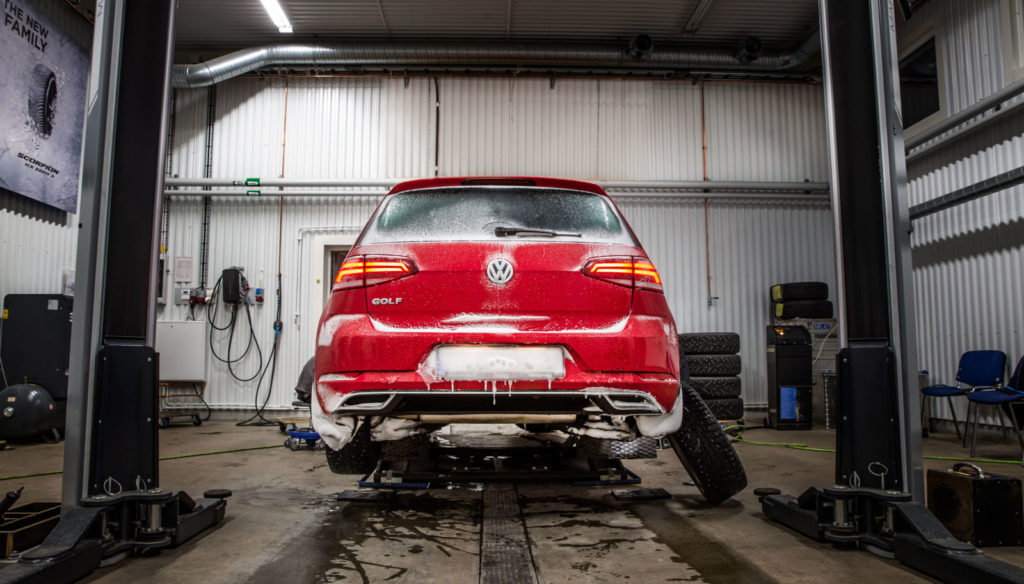 Studless Tires
We at SSTC recommend studded tires for Saskatchewan winters. But we understand that some may prefer or require studless tires. For that reason, we have included the results of the NAF's studless tire test. We'll allow them to explain, via google translate, why studded tires are preferred for serious winter conditions:
"It is a demanding exercise to get a grip on ice if you are not going to have spikes. The studless tires behave like prima donnas when we test cornering grip and driving characteristics on the ice rink. The grip limit changes immediately with the slightest change in sunshine or humidity. Studded tires are easier. The mechanical grip of the spikes is less sensitive to the weather. Since we had sparkling winter sun for many days in a row during the test, we were forced to conduct some test rounds at night to ensure a test of the studless tires with equal and fair conditions for all eight tire sets. But you should keep in mind that the grip can change from turn to turn when driving on winter roads, especially when you have chosen studless tires."
If you want to be confident that you will have predictable grip on every possible surface, you want studded tires. If you prefer that your tires be quiet, studless is the best option.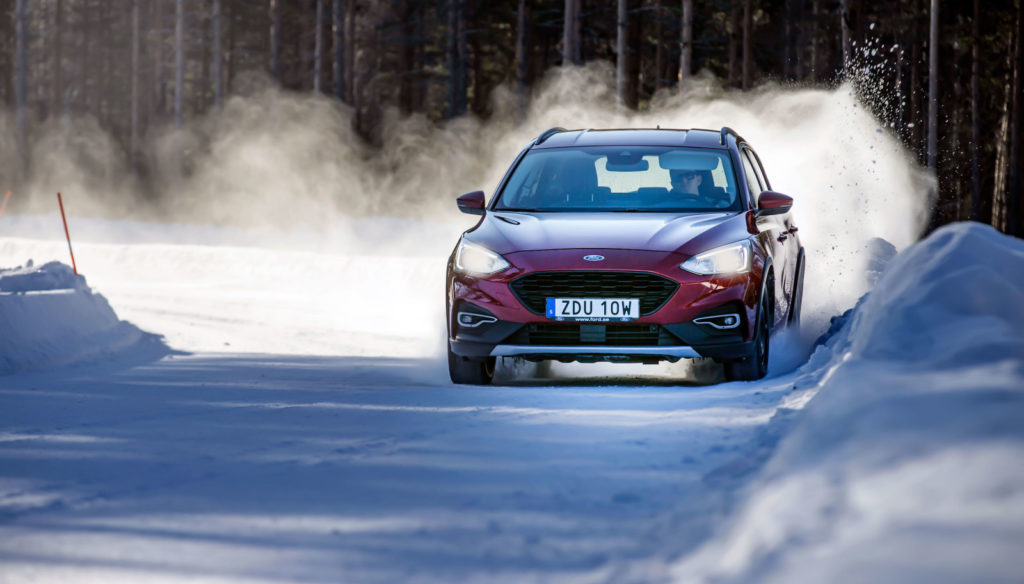 The big studless tire news this year is the introduction of new models from two premium tire manufacturers: Michelin and Bridgestone. While competent, their X-Ice and Blizzak models were losing ground to the latest from Continental, Nokian, Goodyear, and Pirelli. So it was time for an upgrade. Let's see how they did!
1st Place: Continental VikingContact 7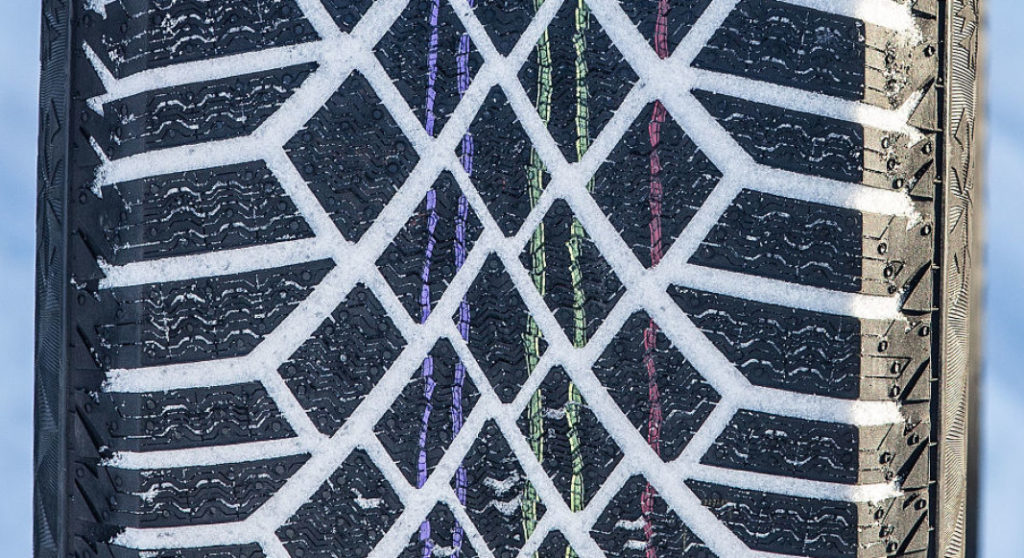 The VikingContact 7's reign as king of the studless winter tire continues. Despite new entries from Michelin and Bridgestone, nobody was even close to usurping it in this year's test. This is the best studless winter you can buy. It is the best on ice, the best on snow, and the quietest. It is also one of the better studless winter tires on wet and dry pavement.
The VikingContact 7 is available in Canada from your local or online Continental dealer.
2nd Place: Nokian Hakkapeliitta R3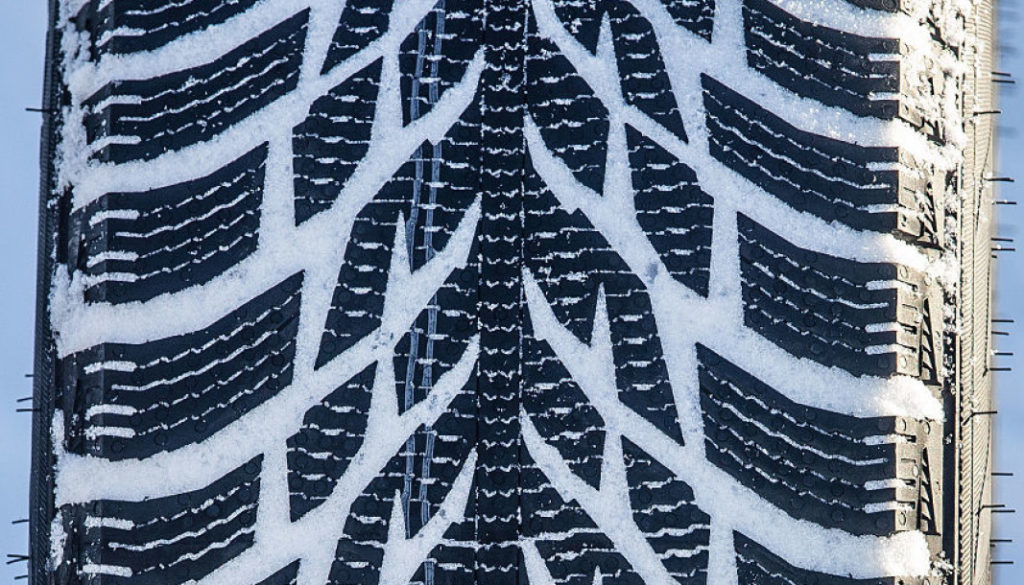 The Hakka 3 is getting long in the tooth. But with seven podium finishes in eight years, and second place finishes the last two, why change?
This is the second best studless tire on ice and the third best in snow. It is competent in fair weather conditions. It was the noisiest studless tire in the test, so those sensitive to noise may want to avoid it. But those of us who are used to studded tires would probably think it's practically silent.
In Western Canada, the Hakka R3 is available only through Kal Tire.
3rd Place (tie): Pirelli Ice Zero FR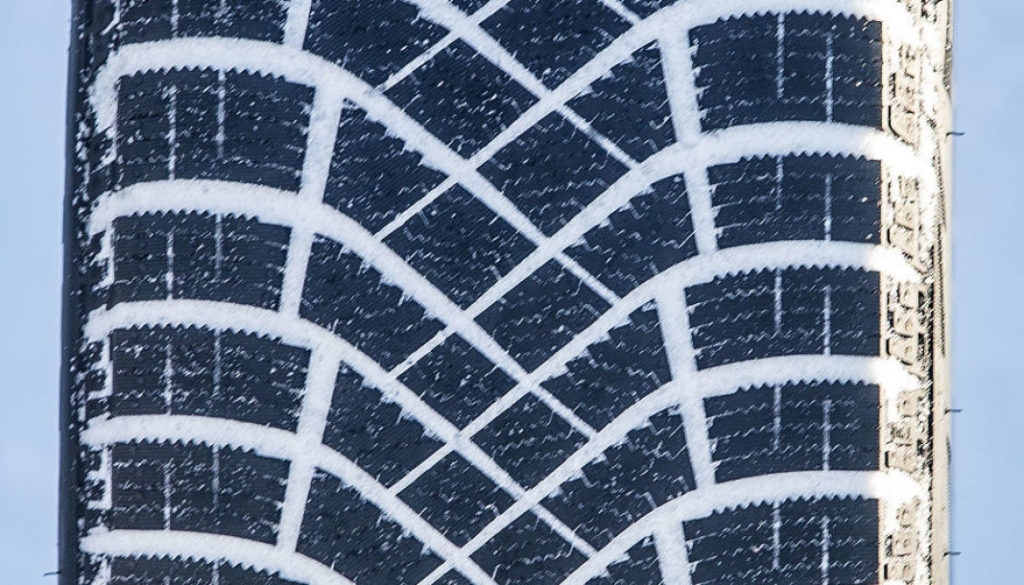 The Ice Zero FR returns after a one-year hiatus to claim another podium finish, proving that its 2018 result was no fluke, and there must have been an important compound change after its poor initial test results.
A good all-around tire, the testers loved how it drove on both ice and dry pavement. It received top marks in both subjective categories. It came within a single point of tying the Nokian for second place.
The Ice Zero is available in Canada from your local or online Pirelli dealer.
3rd Place (tie): Goodyear Ultragrip Ice2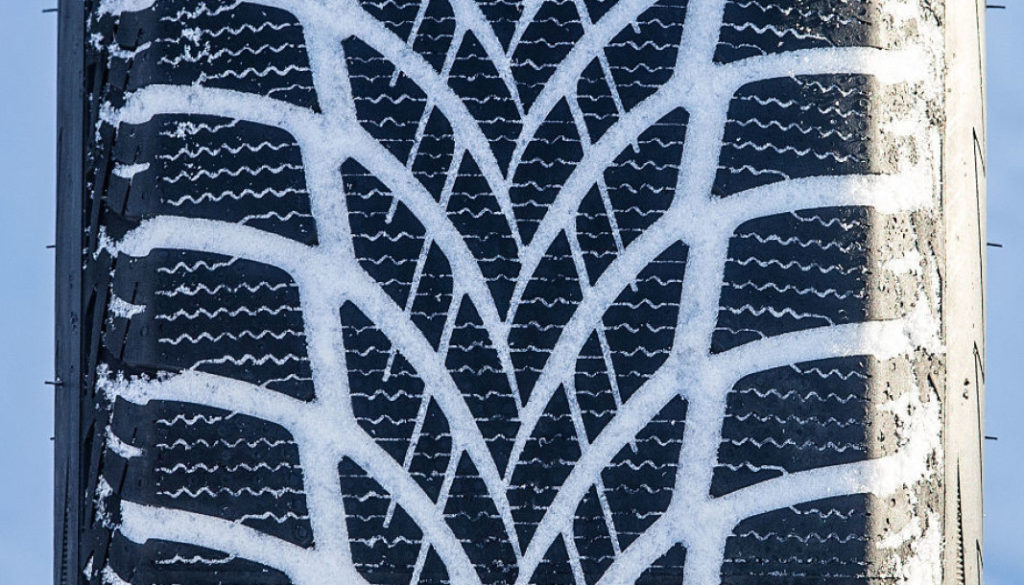 The Goodyear Ultragrip Ice2 cements its position as number three, close behind the Nokian and tying the Pirelli with a fifth straight bronze medal.
An average performer in winter conditions, the Ultragrip Ice2 surged ahead of the rest by dominating the wet asphalt testing and topping the dry asphalt testing.
Goodyear offers many different winter tires in Canada, but still not the Ultragrip Ice2.
5th Place: Nexen Winguard Ice Plus WH43
Surprise, surprise. Another South Korean tire manufacturer is making winter tires that not only compete with the premium tire brands, but is beating some of them.
Nexen steps into the ring with its Ice Plus WH43, and puts on a commendable performance. The points gap to the fourth place Pirelli is substantial, but not because of its winter abilities. It was the best tire at braking in snow, and tied the Continental for the shortest braking distance on ice! The reason it ranks well below that tire lies in its fair weather performance. It scored the longest dry pavement braking distance, and was the second worst tire overall for wet pavement performance.
Nexen sells a number of winter tires in the Canadian market, but the WH43 is not one of them.
6th Place: Michelin X-Ice Snow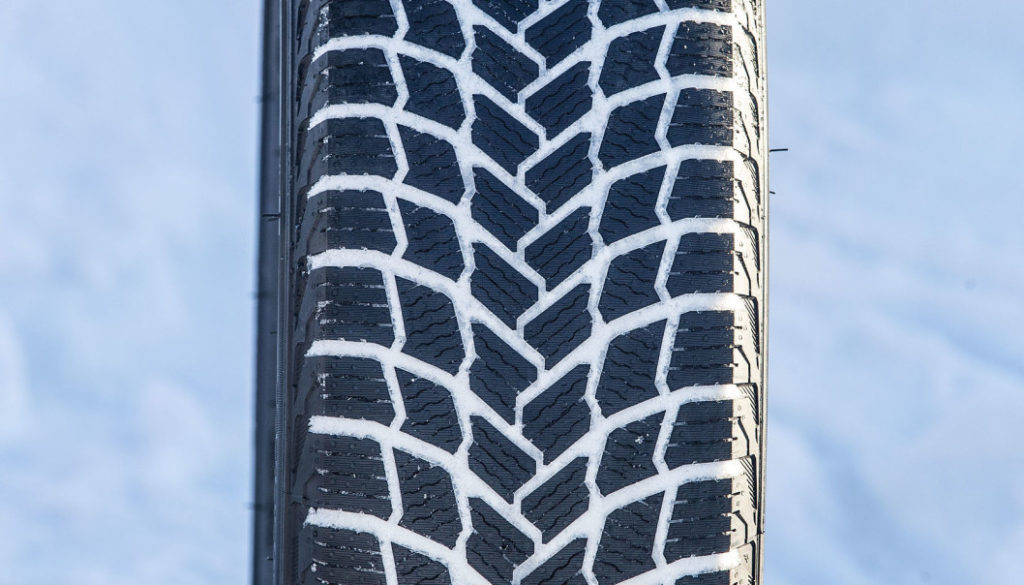 The X-Ice has been one of the better studless tire models over the years, but the previous generation Xi3 was steadily falling down the rankings as its competitors improved. In 2018, it ranked seventh of eight, beating only the Nordman RS2. No shame in that, as the Nordman is simply a rebranded Nokian Hakka R2; one of the best studless winter tires in the world just a decade ago. But Michelin wasn't going to settle for seventh place.
So here they are in sixth place, with their brand new X-Ice Snow. This is not a bad winter tire. It equaled the third-place Goodyear on snow and beat it on ice. But its performance on wet and dry roads was mediocre enough to relegate it to sixth.
The X-Ice Snow is available in Canada from your local or online Michelin dealer.
7th Place: Bridgestone Blizzak Ice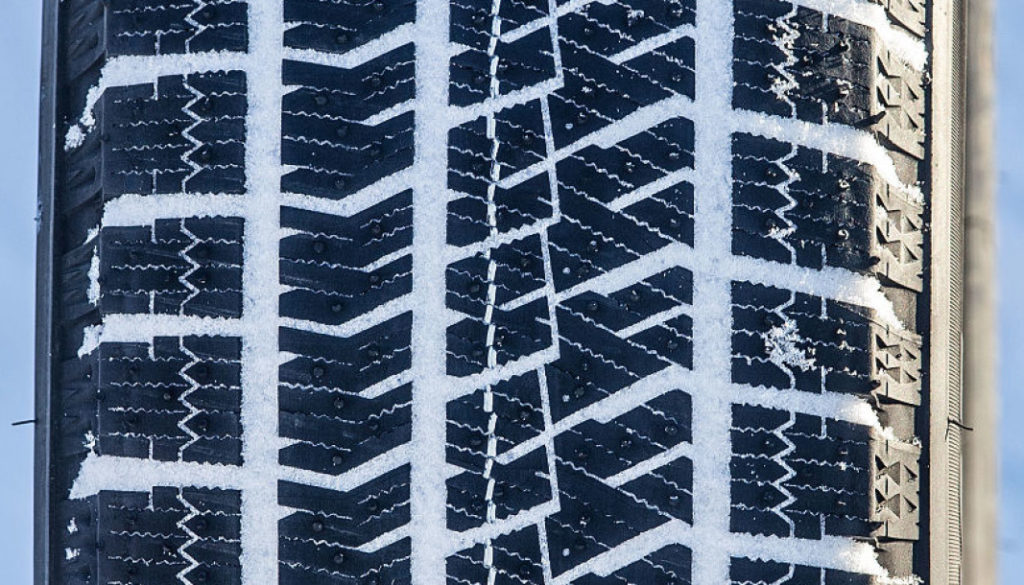 Another brand new tire from a premium manufacturer, and another somewhat disappointing result. That's three for three in this year's test!
The Blizzak Ice is a solid winter performer, with decent grip on ice and the best overall snow results; equal to the VikingContact 7 in the fluffy white stuff. And it's not like it's unsafe in better conditions. It posted the shortest dry pavement braking distance in the test. But its performance on wet asphalt was weak. It was the worst in all three wet road categories. In a field like this, that's enough to put it near the bottom of the ranking list.
Bridgestone offers a number of winter tires in the Blizzak line to Canadian consumers, but not the new Blizzak Ice.
8th Place: Firemax FM805+/Nereus NS805+
2020's cheap Chinese entry to the studless class is the 805+, available in a variety of names to appeal to consumers of all tastes.
Compared to the rest of the field, this tire was weak on ice, decent on snow, acceptable in the wet, poor on dry pavement, and relatively noisy. The points gap to the seventh place Blizzak is large. It would be better than driving all-season tires through a winter, but I'd recommend sticking with a more established tire manufacturer, if you can afford it.
I don't know if this tire is available in Canada. It's not something anybody's going to seek out.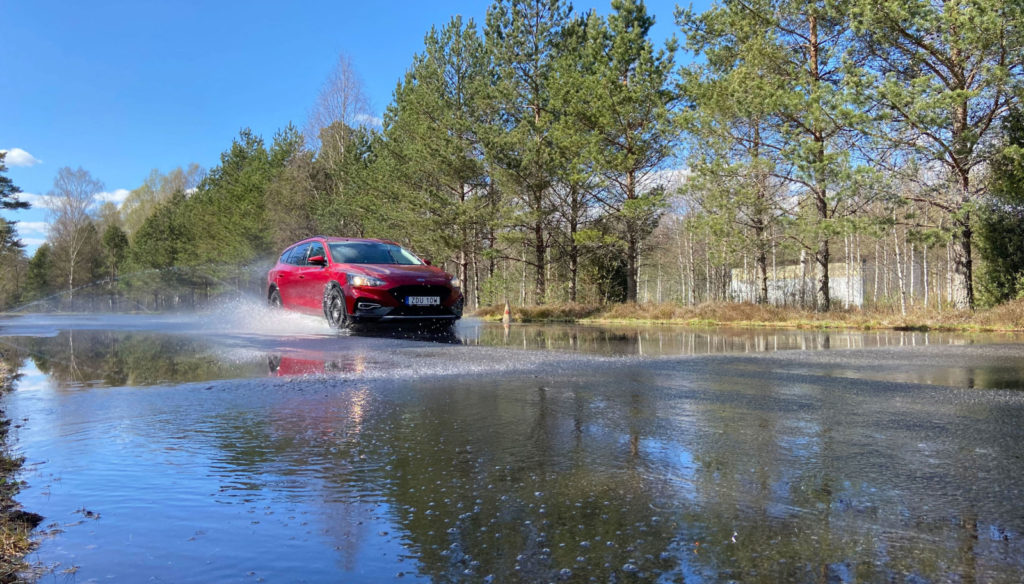 2020 Studless Tire Ranking List and Final Scoring
1) 88 points – Continental VikingContact 7
2) 80 points – Nokian Hakkapeliitta R3
3) 79 points – Goodyear Ultra Grip Ice2
3) 79 points – Pirelli IceZero Fr
5) 71 points – Nexen Winguard Ice Plus WH43
6) 70 points – Michelin X -Ice Snow
7) 64 points – Bridgestone Blizzak Ice
8) 54 points – Firemax / Nereus FM805 + / NS805 +
Note that the studded and studless tires are tested separately, and scoring is relative to the competition in each division. So test scores are not comparable between the two.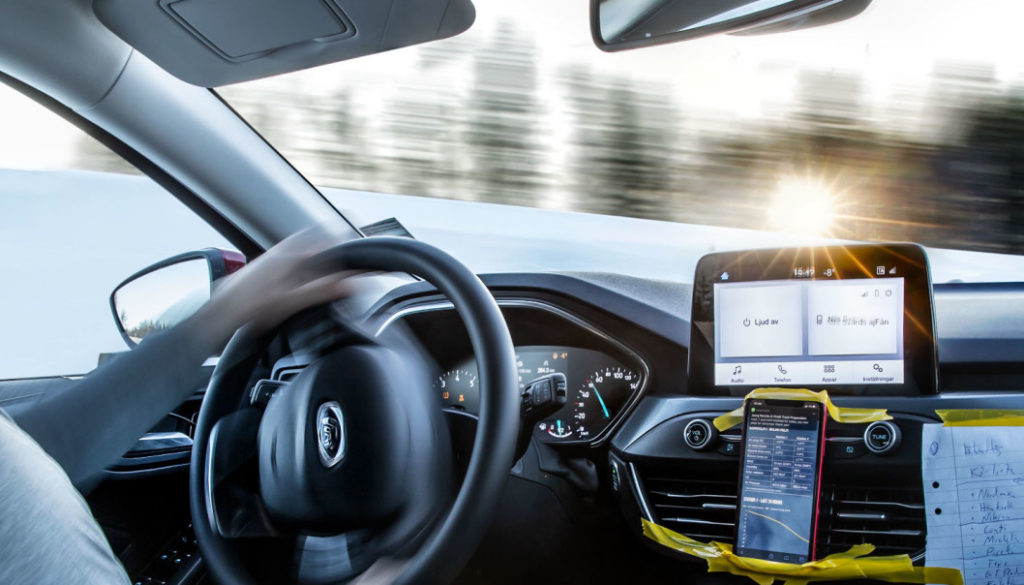 Test Notes
The tires were tested in a 205/60R16 size, using either a Ford Focus or a VW Golf, depending on the test. A number of facilities were used, in Sweden and Finland.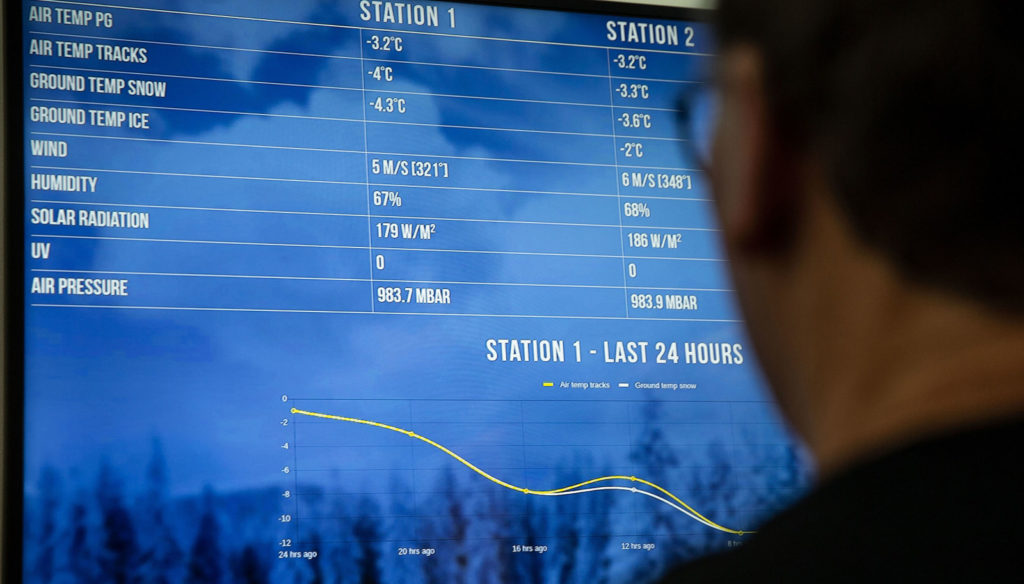 Remember that the weighting of the test results is subjective. You might place more value on certain tire attributes than someone with different driving habits. The NAF encourages you to look at the full test results tables rather than just the scoring because, as we all know, if you drive all winter in Jæren, you need tires with different qualities than if you spend the winter at Tynset.