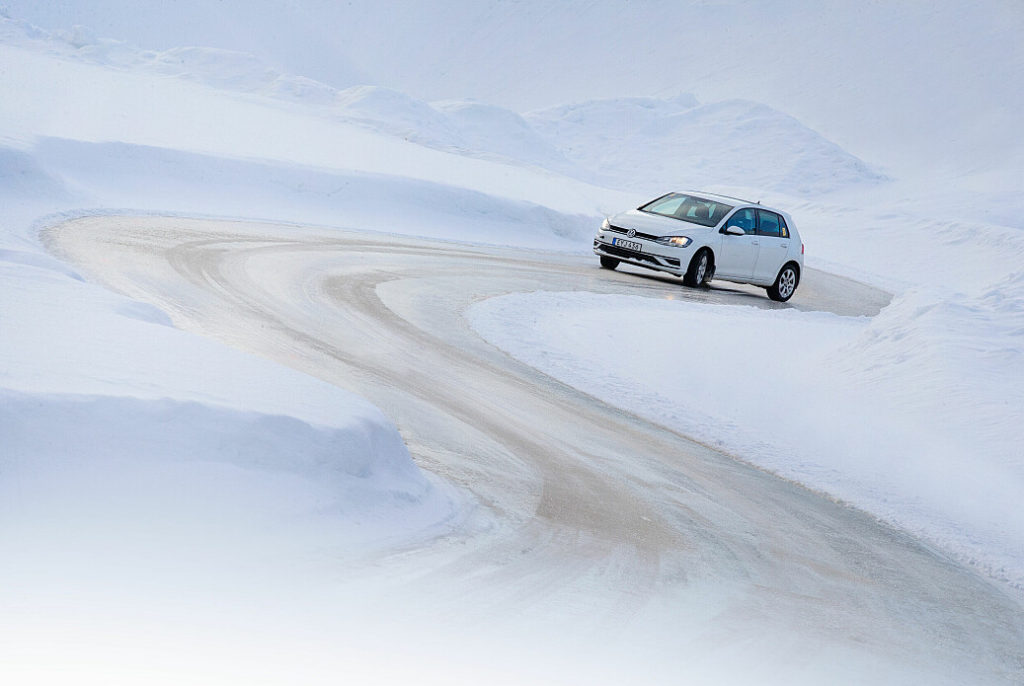 Last year was a memorable year for studded tire fans here, with Michelin finally bringing their X-Ice North tire to the Canadian market. The X-Ice North 4 also managed to win the NAF/Motor.no winter tire test for the first time, surpassing the Nokian and Continental tires that had relegated it to second place in each of the previous two years.
This year, the Michelin is up against some new competition: Nokian released the tenth iteration of its famous Hakkapeliitta series this fall, while Goodyear released the sequel to their Ultra Grip Arctic. Let's see if they can knock the Michelin back off the top step of the podium, in our review of the 2021 edition of the annual NAF/Motor.no winter tire test!
Studded Tires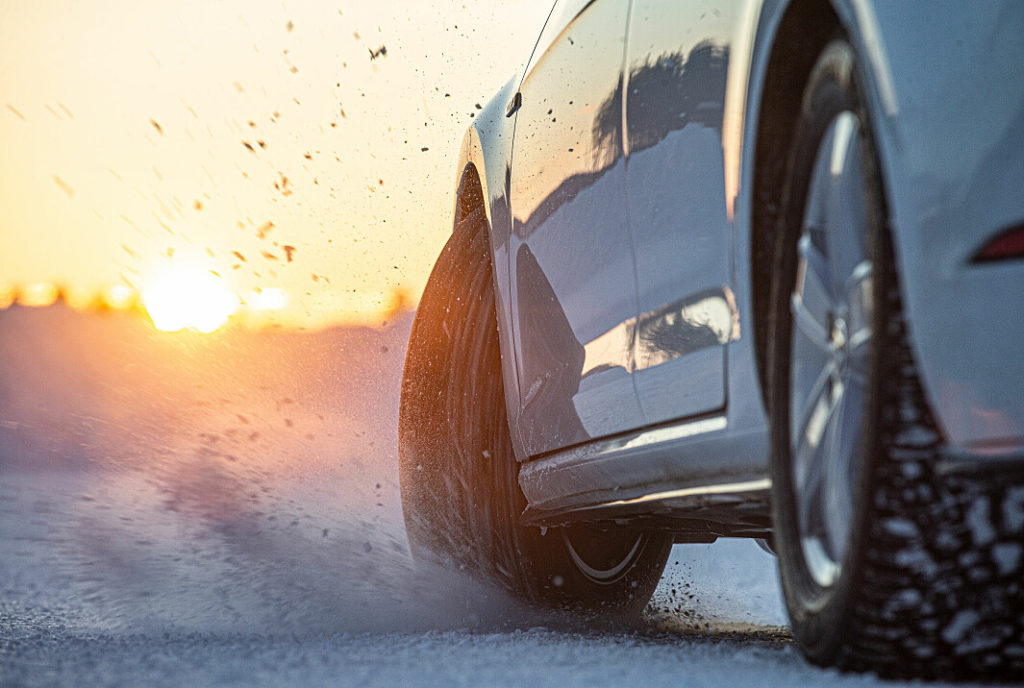 1st Place: Goodyear Ultra Grip Arctic 2
Following at least nine years on the market, Goodyear has finally released a sequel to the Ultra Grip Arctic. The unusual angled-block tread design has morphed toward a more contemporary look, though one that is still unmistakably unique. They have a new stud design to go along with the new tread, called the "Arctic Eagle Claw".
It was worth the wait. The Ultra Grip Arctic 2 was the best tire on ice, third best tire in snow, and third best tire in the wet. Its mediocre dry road performance and noise levels couldn't hold it back from easily taking top spot in the test.
Canadians will be waiting a little longer – possibly forever – because this tire is not available in Canada and nothing Goodyear does sell here is comparable.
2nd Place: Michelin X-Ice North 4
That means Michelin still has the top winter tire in Canada. This heavily-studded tire (250 per tire!) trailed only the Goodyear on ice. It was also good in snow, and the second best tire on dry pavement. However, its best attribute might be the result of acoustic engineering. Despite having the second most studs per tire, it was the quietest tire in the test once again.
The only drawback is its wet performance, where it had the longest braking distance of any of the tested tires.
The X-Ice North 4 is available in Canada from your local or online Michelin dealer.
3rd Place: Nokian Hakkapeliitta 10
Close behind the Michelin is the new Hakka 10, with its "Double Stud Technology", where two different types of studs are used. In the central area of the tread, the stud pins are broad and oriented laterally to optimize braking and acceleration grip. The studs closer to the edge of the tire have an angled star pattern – similar to Continental's Tristar stud – to maximize grip at various steering angles. This concept was first unveiled on the Hakka 9.
The Hakka 10 matched the Michelin for straight-line ice performance but lagged just a bit in cornering. It was equal to the Michelin in snow and better on wet roads. If it had been as quiet as the Michelin, it would have tied for second place.
The Hakka 10 is available in Western Canada exclusively through Kal Tire.
4th Place (tie): Nokian Nordman 8
For four straight years – 2013 to 2016 – the Nokian Hakka 8 was the top winter tire in NAF testing. So it should be no surprise that a rebranded version would rank so high this year. Performance of the Nordman 8 is almost equivalent to that of the new Hakka 10, losing only a single point to it in each of three categories: ice acceleration, dry braking, and dry driving. Evolution is slow and steady at Nokian, making this tire a potential bargain.
But not for Canadians.  The Nordman 8 is not yet available in Canada.  However, the Nordman 7 still is, and it's worth consideration. Had it been included in this test, it would probably rank 7th, just behind the Continental.
4th Place (tie): Pirelli Ice Zero 2
Pirelli proves that last year's results were no fluke. That could be seen as both a good thing and a bad thing. It's the best in test on both dry and wet pavement. It's also the second best snow tire of the lot, and tied the Continental for second quietest. But, like last year, the ice performance is somewhat lacking. It outperformed only the lowly Nexen in that category.
The Ice Zero 2 is not available in Canada. The original Ice Zero still is. From previous tests, it appears the Ice Zero 2 sacrificed some ice performance for better noise comfort and dry/wet road performance. So if you want a tire for serious winter conditions and can tolerate the racket, the Ice Zero is still a solid choice.
6th Place: Continental IceContact3
The IceContact3 appeared to be the new benchmark when it debuted in 2019 with its revolutionary Flexstud.  But those studs lacked durability and the tire was relegated to second place the following year when it returned with aluminum-bodied studs.
This year, it suffered another drop; this time down to sixth place. It was the best tire in snow and good on wet and dry pavement, all while being relatively quiet. But its ice performance was near the bottom. How can that be? The testers noted that the studs were set quite deeply. The decreased protrusion would decrease noise and increase lifespan of the studs, but wouldn't allow it to grip ice as well. Whether this is a manufacturing anomaly or a design change is unknown.
No matter. This tire is not available in Canada. Continental instead offers us the XTRM winter tire, which uses the Tristar studs from their Swedish Gislaved brand. They also offer the discontinued Gislaved NordFrost 100 design under their General brand as the Altimax Arctic 12; again equipped with the Tristar studs. Had those two tires been included in this test, they'd probably be fighting it out with the aforementioned Nordman 7 for seventh place.
7th Place: Linglong GreenMax WinterGrip2
Linglong last appeared with their previous generation tire in 2015, where it ranked twelfth out of twelve in the test, but didn't embarrass itself. It was weak on ice but excellent on dry and wet pavement.
The performance characteristics have flipped completely with the new WinterGrip2. With a whopping 252 studs per tire and a tread design mimicking that of the Hakka series, it was the third best tire on ice, tying the Goodyear and Michelin tires for best at ice driving, while equaling the Michelin, Nokian, and Nordman in ice braking.
Unfortunately, it was weak in all other categories. That alone would not be enough to wipe it off the shopping list of the budget consumer, but the noise is. It was easily the noisiest tire in the test. Most people would not consider such a loud tire to be tolerable, earning the Linglong a "do not buy" rating from us.
8th Place: Nexen Winguard Winspike 3
Last year, Nexen impressed the testers with a fifth place finish in the studless category. This year, they bought a set of studded Nexens with a Michelin-like tread design to see if they could compete against the best winter tires the world has to offer. The verdict: they cannot.
The Winspike 3 is, by far, the worst ice tire in the test. On snow, it only outperformed the Linglong. But it shone outside of winter conditions, tying the Pirelli for the title of best wet tire, while performing well in the dry. Unfortunately, you'd have to listen to the excessively noisy studs in those conditions. Best to avoid this tire.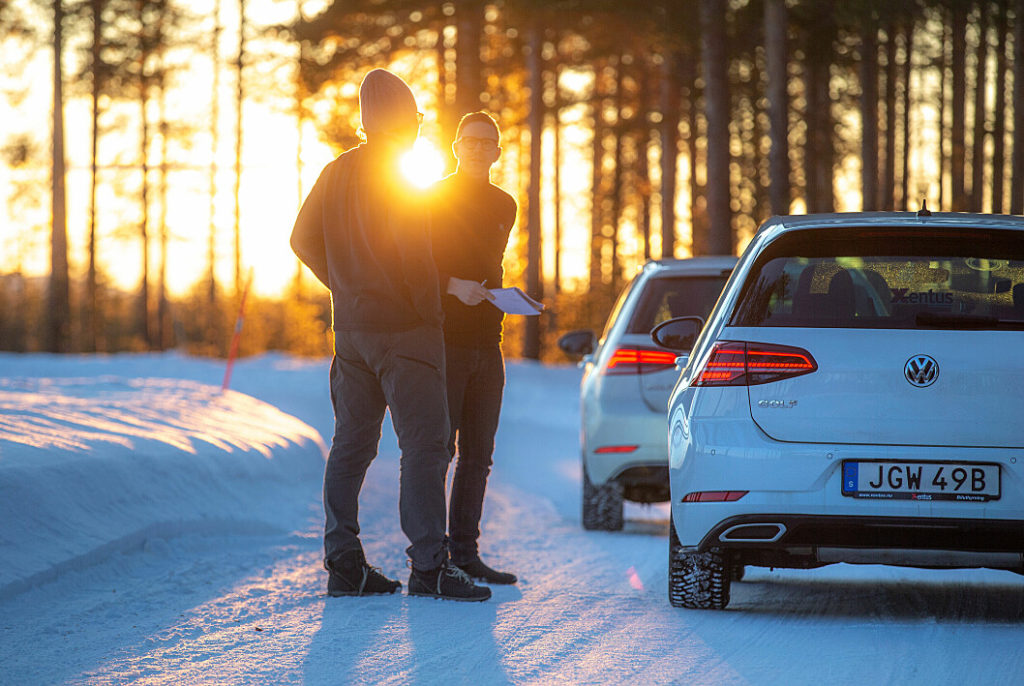 2021 Studded Tire Ranking List and Final Scoring
Goodyear Ultra Grip Arctic 2 (87 Points)
Michelin X-Ice North 4 (81 Points)
Nokian Hakka 10 (79 Points)
Nokian Nordman 8 (76 Points)
Pirelli Ice Zero 2 (76 Points)
Continental IceContact3 (73 Points)
Linglong GreenMax Wintergrip2 (64 Points)
Nexen Winguard Winspike 3 (56 Points)
Studless Tires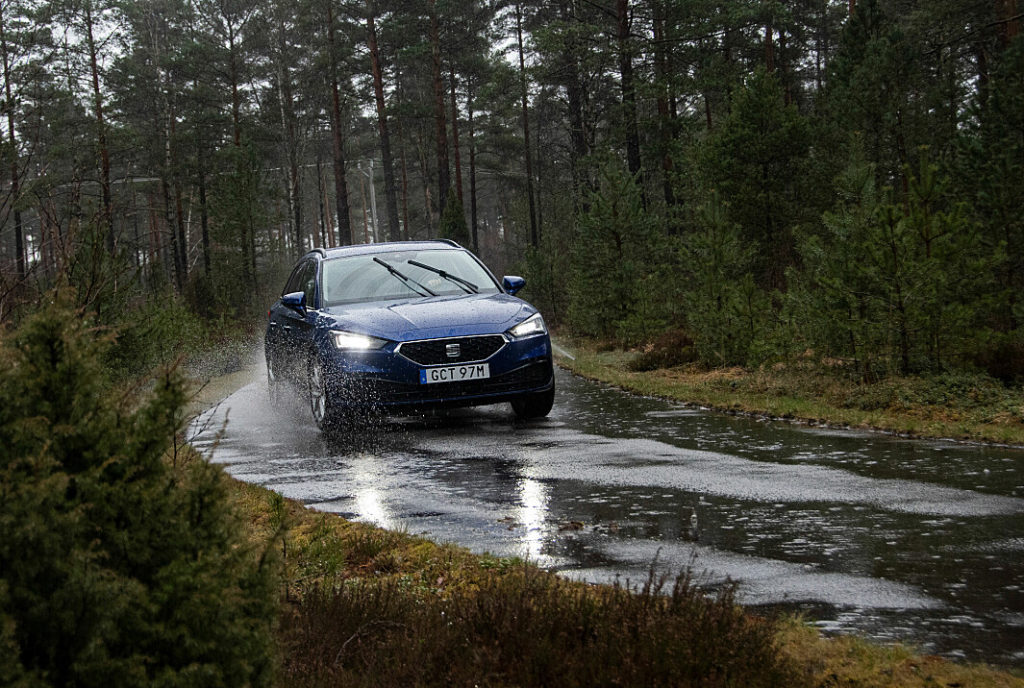 For those who cannot put up with the additional noise of a studded tire, or who don't see enough severe weather to justify them, studless tires are a big upgrade over all-season tires for driving in winter conditions. But be careful; without studs, grip can be very poor on warm, smooth, wet ice!
For those drivers, we have included the results of the studless tire test in this review. Note that these tires are tested separately from the studded tires and there is no relation in the scoring between the two tests.
All studless tires featured in this test are available in Canada, unless noted otherwise.
1st Place: Continental VikingContact7
The VikingContact7 has easily won every test since it was introduced four years ago, and this year is no exception. It is the best studless tire on ice and snow, and a quiet and competent tire on dry and wet pavement. If it's available and affordable, this is the studless tire to get.
2nd Place: Goodyear UltraGrip 2
Feeling as though it was getting too predictable, the UltraGrip 2 has moved up from five straight third place finishes to reclaim second place on the podium. Along with being good in snow and very good on ice, this was the best clean-pavement tire; both wet and dry.
Goodyear offers many different studless winter tire options in Canada, but not this one.
3rd Place: Pirelli Ice Zero FR
Just one point back, the Ice Zero FR matched the Goodyear for best dry tire, and the Continental for best ice-driving tire and best snow tire. Mediocre results in ice braking and ice acceleration kept it back in third. After three straight podiums, I think we can safely ignore the poor test results in its first two years, confident that this truly is a top-notch studless tire.
4th Place: Nokian Hakkapeliitta R3
The Hakka R3 soldiers on as the veteran of this test. Always competitive for a podium spot, it just missed out this year, equaling its worst result of the past eight years. This tire is fuel efficient and competent in all conditions, shining on ice where it was second best behind the Continental. Its biggest drawback is road noise. Studded tire users probably wouldn't mind, but the testers did note "slightly annoying frequencies that are clearly heard at certain speeds."
5th Place: Michelin X-Ice Snow
The X-Ice Snow is competent everywhere, but a bit weak on wet pavement. Settling for fifth place, it is the lowest ranked of the premium brands this year but well clear of those behind.
6th Place: Nexen Winguard Ice Plus WH43
Last year, the Nexen managed to upset the Michelin with a surprise fifth place. This year, it rode a wave of mediocrity to sixth place, well behind the Michelin in points. But this is still a respectable result for an inexpensive tire.
7th Place: Continental TS870
As expected, the TS870 was easily the weakest tire in winter conditions. They threw it into this test just for perspective. This is a high-performance tire designed for mild winters. It is the best choice for high speed driving on cold wet and dry pavement, absent of snow and ice. The fact that the UltraGrip 2 managed to match it on both wet and dry pavement is a feather in the cap of the Goodyear.
The TS870 has a higher speed rating than all the other tires in this test except one, sacrificing some sidewall and tread pliability on cold, imperfect surfaces for the ability to withstand the heat and forces generated at high speeds. Its H (210 kph) speed rating might not sound impressive compared to the typical T (190 kph) and S (180 kph) ratings of most winter tires, but that slight rating jump means it has a full cap ply that practically eliminates the possibility of tread separation. Note that the X-Ice also has an H speed rating. It makes a person wonder if that's holding the Michelin back from the its true potential as a severe conditions winter tire.
8th Place: Nordexx Wintersafe Ice
Now for this year's low-budget Chinese tire.  This tire is mediocre to poor in all conditions.  But it has one claim to fame: it's the noisiest studless tire they've ever tested!  Avoid this and any other Chinese tire if you can.  They haven't quite caught up in tire technology yet. Though it would get you through the winter better than an all-season tire, there are plenty of reasonably priced winter tires available from reputable brands if you want to save money.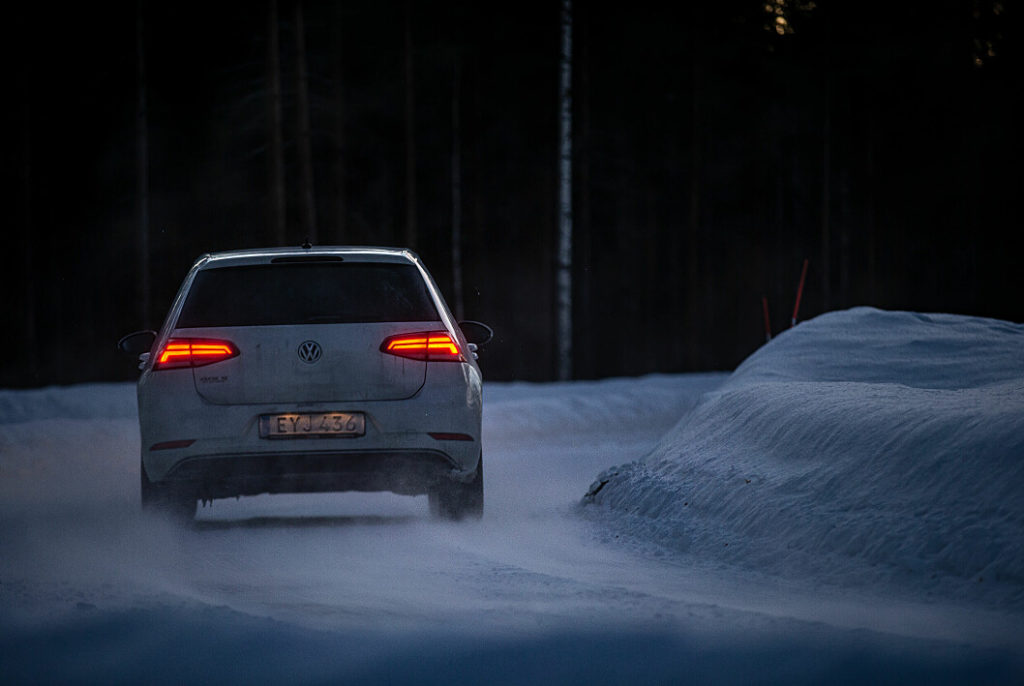 2021 Studded Tire Ranking List and Final Scoring
Continental VikingContact7 (91 Points)
Goodyear Ultra Grip 2 (85 Points)
Pirelli Ice Zero 2 (84 Points)
Nokian Hakka R3 (80 Points)
Michelin X-Ice Snow (73 Points)
Nexen Winguard Winspike 3 (64 Points)
Continental TS870 (61 Points)
Nordexx Wintersafe Ice (50 Points)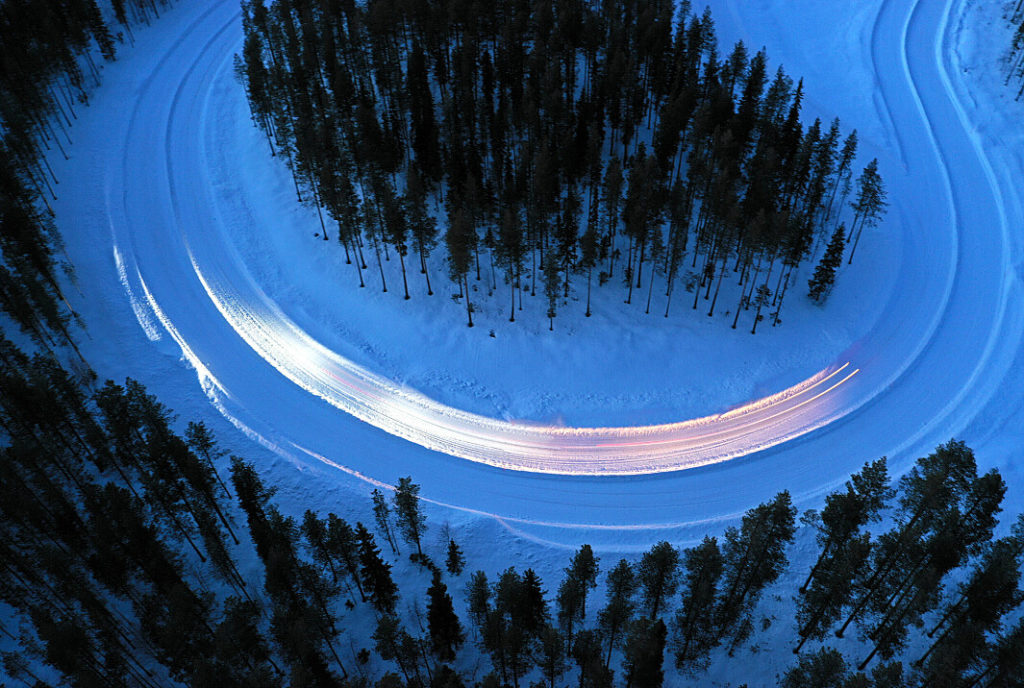 Test Notes
Testers at Motor.no magazine anonymously purchase all the tires themselves, to ensure that there is no manufacturer influence and that they are testing the same tires as consumers receive.
Winter testing was performed in Sweden in mid-march of 2021, using VW Golf VII test cars on 205/55R16 tires.
Dry and wet testing were performed in Sweden in early May, using Seat Leon ST test cars on 205/55R16 tires.